Journal Entry #63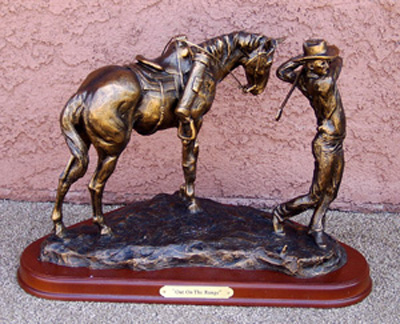 When I review golf courses I often refer to some as pasture style, meaning that the course is basically level and in many cases not too challenging. Well, the Fellowship of Christian Cowboys association has brought literal meaning to the term "pasture golf."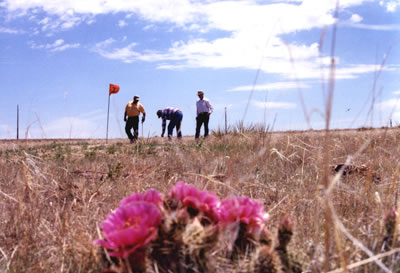 Every year around the first of June a bunch of cowboys, cowboy wannabees, and rodeo supporters trek out to the Norris Cattle Company T- Cross Ranch to play nine holes of pasture golf. The purpose is to raise funds for the operation of their organization. This year the tournament will be held on June 3, 2006. The course actually has greens to shoot to. Those greens are simply a circle area cut shorter than the fairways, which probably are not cut at all. Be sure to bring your sand wedge if you intend to play.
If you are interested in competing in this event, check the TOURNAMENT link on SeniorFriendlyGolf.com or the weekly listings in the Colorado Springs Business Journal for all the particulars. You can also call 719-630-7636 and ask for Harold or Audrey.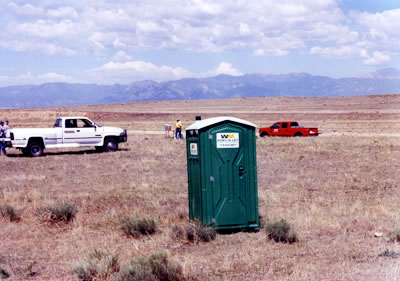 Instead of golf carts, players use pickup trucks to carry their clubs. The rest stops along the course are porta-potties. And the tee boxes often offer cow pie to tee up on. And the rough is really rough and includes a variety of cacti.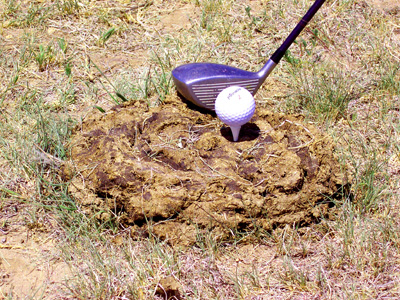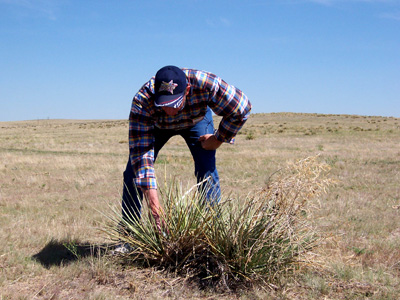 Last year's winning foursome included Kent Kingsbury, Mark Schricker, Dale Motley, and Jerry Warton.
To find out more about the Fellowship of Christian Cowboys, check the Internet www.christiancowboys.com. You will be glad you did. If you want to email the association: info@christiancowboys.com.
To contact John K. Darling email to GolfGuy@SeniorFriendlyGolf.com.