www.golfbuffalohill.com
406-756-4530
Reviewed by John K. Darling, Founder, SeniorFriendlyGolf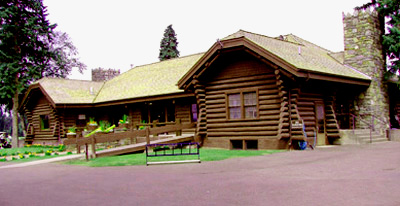 Prior to becoming a golf course, the land was actually used as a buffalo pasture. The Works Progress Administration built the clubhouse in the 1930's and is still in use. The Stillwater River runs through it and hole number five is a photo op signature hole. Arnold Palmer was on hand on August 11, 1978 when the 18-hole championship course, designed by Robert Muir Graves, had its grand opening. This review concerns the 18-hole course, but there is also a nine-hole venue as well.
I don't know who said "a photo is worth a thousand words," but in the case of the Buffalo Hills Golf Club, this is certainly true. It's worth the price of admission just to cart around the course much less play it. I give this course a provisional rating of SFG-5.5 (click here for information about SFG ratings) because of the many challenges it provides. There are many elevations and blind holes and the greens require an astute eye to conquer. Of all the courses I have played in Montana this is my favorite. Many of the holes and views will leave you in a state of awe. The uniqueness of this golf course is almost a distraction in itself. Only one other comes to mind that might challenge it and that is the Paa-Ko Ridge course on the Santa Fe Golf Trail near Albuquerque, New Mexico (see journal entry #40 in ARCHIVES).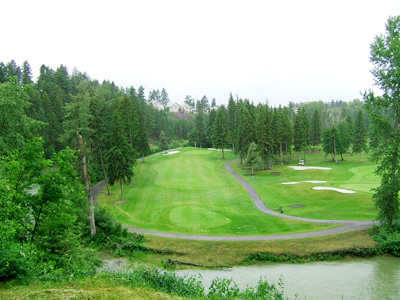 SIGNATURE HOLE NUMBER FIVE
I was fortunate to make the acquaintance of the Buffalo Hill Golf Club general manager, Steve Dunfee. Steve was a gracious host when I visited the course on a media week in June and was just as helpful when I returned in July to play and complete photographing it. Steve is also the president of the Flathead Valley golf Association.
My playing partners included Steve Brien of Parker, Colorado and his brother Dan of Kalispell.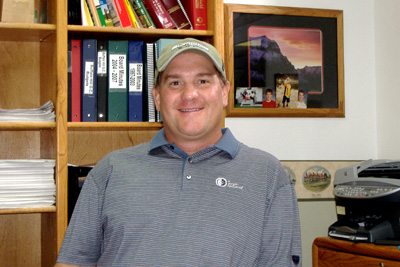 STEVE DUNFEE GENERAL MANAGER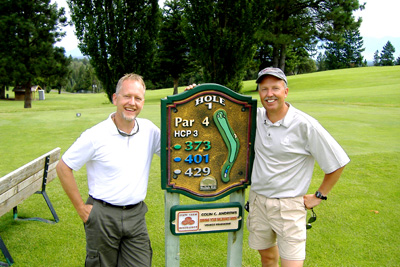 STEVE AND DAN BRIEN PLAYING PARTNERS
Something that I notice at golf courses is signage. Many pay little attention to this, but I do and Buffalo Hill signs are works of art in themselves. They are carved wood with each hole's layout pictured. This is good because the greens on many cannot be seen from the tees.
While virtually every hole is a challenge, many provide enough lateral space for slight draws or fades off the tee although some are very narrow. Elevations vary greatly and this is one reason the course is a thrill to play.
The size of the greens varies greatly with some postage stamp small and others enormous. The green on number 17 is especially challenging. The fairway approach is drastically slanted as it meets the green, which appears more level than it is. A three put on this green is probably the norm and five putts are not unusual. I speak from experience.
There is plenty of water, some invisible, so make sure you check the tee signs carefully and bunkers are plentiful.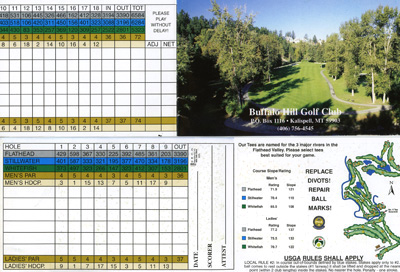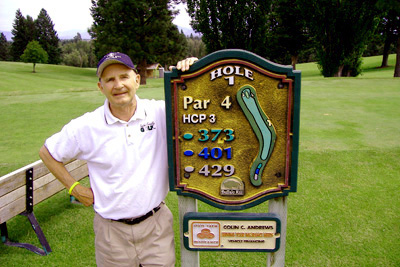 Enough said. Click the link below for a flash presentation of over 80 photos of the course. This will take time to download, but it will be worth the wait. Go take a break and come back in about five minutes.
Click here to start the slide show...
(be patient... this may take a while to load!)