Following my attending the Fall PGA Expo in Las Vegas, I joined my wife to fly out to California. She has been investigating family genealogy, and her mother and father grew up in Alameda, Oakland, Piedmont, and San Francisco. So, while she did her research I got to play golf. The weather was great, as it usually is in California but it is was a bit foggy and balmy in San Francisco later in the week. My rounds of golf were blessed with temperatures in the seventies, bright sunshine and only slight breezes. I played Lincoln Park in San Francisco and then joined a good friend, Joe Martello and a couple of his buddies, Randall Colombo and Dulles Alexander, at this club. Dulles and I joked about playing with guys named Martello and Colombo. Were they Mafia?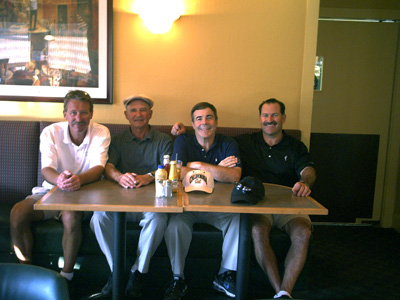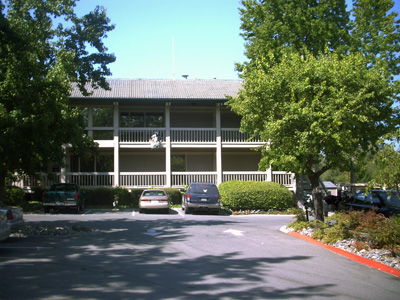 This golf course is in Moraga, which is on the Oakland side of the bay and is much warmer most of the time. The club is named after a local family that use to own the property and farmed pears over the rolling hills and hundreds of acres. If you are ever in the Bay Area you must arrange to play the Moraga course. This is a private golf course but they may have reciprocal agreements with other clubs around the country. For more information access the SFG web site and click on the dropdown menu for "select a state."
Moraga is not a course for the faint of heart. Seniors may find it difficult if they are unable to hit accurate shots. Although this is a parkland type course, virtually every shot must be precise and accurate to set up the next one. There are plenty of blind shots, so be sure to play with a member or someone who knows their way around.
Generally speaking, the fairways are wide and forgiving for modest fades and draws. As I mentioned, some are not. One thing I rejoiced in was that I could actually take a divot, since I normally play in more arid areas where the club might bounce up off the turf. The club's turf management is very good. They even have sand available on the course where your ball might end up requiring an iron shot. Another thing about the fairways is that they are hilly. You might wear yourself out if you try to walk the course. Take a cart.
The greens putt true and are not fast or slow…. just right. It helps to have someone to assist you reading them. Again, I rejoiced in the fact that a good wedge shot will usually stick when it hits the greens. Wow, what a pleasure.
If you have a problem with bunkers, you will be challenged here as well. The sand is strategically placed on the fairways as well as guarding greens.
Yardage markers were difficult to find, but for members of the club they probably learn distances after a couple of rounds. It would be nice if there were 150 distance poles from the greens to help in targeting.
The membership at Moraga does a great job in planning ahead and rebuilding the course to make it better and better each year.
Don't miss Moraga. It's a dream to play but play from the front tee if you are not too embarrassed to do so.
Click here for a slide show review from tee to green around the Moraga Country Club golf course.
(be patient... this may take a while to load!)