www.golfpagosa.com
Review by John K. Darling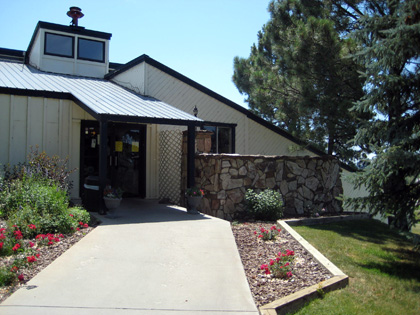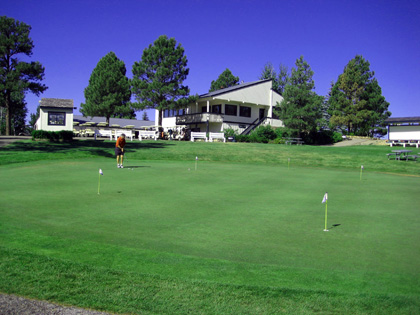 This summer I had the pleasure of playing the three nine-hole courses at the Pagosa Springs Golf Club. This club is located in a destination recreation and retirement community in southeast Colorado. The area is famous for its hot springs resorts, and there are many fine restaurants.
The club personnel are friendly and helpful on all levels and the food in the snack shop is good. The Head Professional is Troy Persson, PGA. All of the courses are well groomed and maintained.
Each of the three courses has its own distinct character, as you will see from the slide shows to follow. The Meadows course is what I call a pasture course. Trees are sparse but the view of the mountains is breath taking. CLICK HERE The Ponderosa is rolling and wooded with its own brand of challenges. CLICK HERE The Pinon nine is what Europeans would call a "park" course. This one is more like a traditional country club. CLICK HERE.
About the golf course. When you tee off on number one, you will notice the fairway is like hitting off of a plush, but finely cut, carpet. In fact, at times you might think you are hitting off a spongy green. Most fairways allow a bit of a fade or pull…on the front nine. The back nine is another story. Those fairways begin to squeeze down to demand more accuracy. There are 11 hazards of which seven come directly into play, but watch out for the others. Sixty-five bunkers await you, of which 18 are going to challenge you. There are plenty of trees too, and they do get thick on the backside. Number five demands a true shot from the tee but fans out well after the first 50 yards.