, Sandia Park, New Mexico 2010
www.paakoridge.com
VISIT THE OFFICIAL PAA-KO RIDGE WEBSITE FOR COMPLETE INFORMATION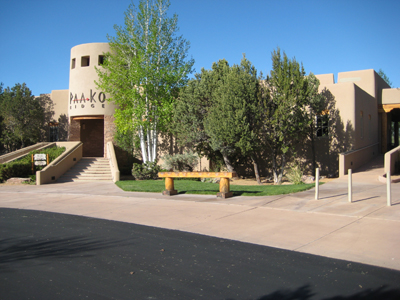 ONE OF THE PAA-KO RIDGE THREE PARS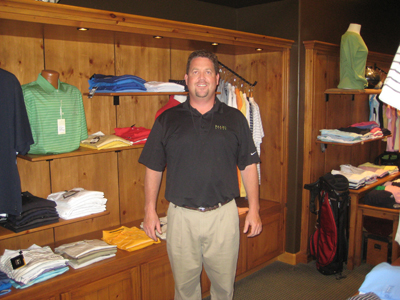 RON MURRAY, PGA GM.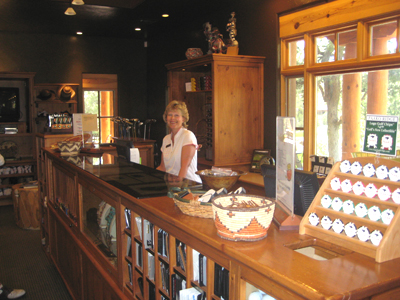 PRO SHOP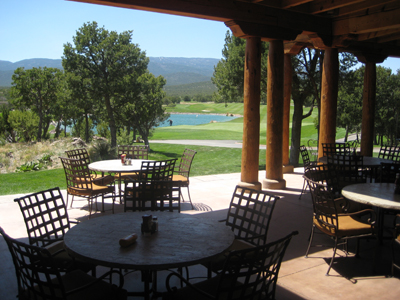 RESTAURANT
On the east side of Albuquerque's Sandia Crest is Sandia Park. One thing this means is that the course is one of the lushest in the state. It gets moisture more frequently than those on the west side where the state slides into its expansive desert.
Another unusual aspect of the club's 27 holes is that the holes are numbered one through 27. The newest, and considered perhaps the hardest, is 19 through 27. To protect the short rough, the club has the policy of carts going 90 degrees to get to the fairway and then staying on it until necessary to go back to the cart path.
There are no out of bounds markers. If you hit a ball into the extreme rough, the rule is to take a one stroke penalty and throw your ball out. One thing for sure is that you will find more balls than you are likely to lose.
You are encouraged to access the course professional web site…beautiful! If you would like to see what the 27 holes look like from a player's perspective CLICK HERE.