County Road 430, Granbury, Texas (817) 573-9912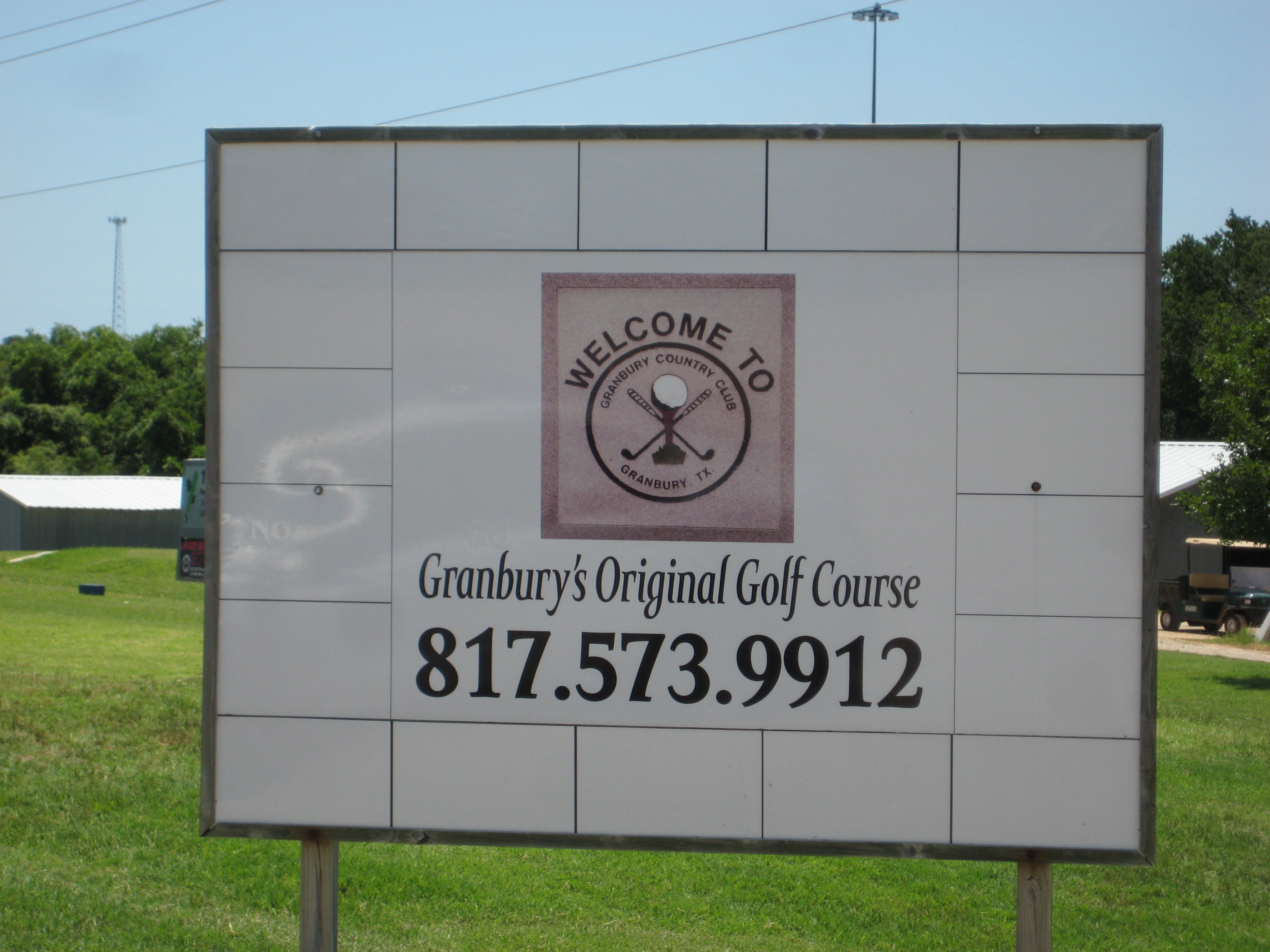 As the sign at the clubhouse points out, this is Granbury's first golf course. Now there are many as Granbury, with its Lake Granbury, is a destination point for people around northern Texas who like to get away from the big cities of Dallas and Fort Worth.
I met the head golf professional, Don Klein, who has been a PGA member for close to 60 years. He is very proud, and he should be, that the Granbury Country Club has the PGA "First Tee" program. It is a wonderful program. Be sure to learn more at www.thefirsttee.org. Don is a volunteer and he reports that business is good. The nine hole golf course is open to the public and has additional tees to make the course an 18 hole venue.
When I played the temperature was 93 degrees with bright sunshine. The course is what would be considered "very forgiving." Fairways are generally wide to accommodate moderate hooks and slices. Even though Texas has undergone drought conditions recently, the greens were in good condition and the pasture type fairways, as I call them, only need slight head club improvements occasionally. Use your Texas wedge where needed (your foot).
The only confusing thing I noticed was the tee markers. They were beautiful, but since this is a nine hole course, at times I had difficulty determining what hole as what. In some cases the beautiful markers had the front nine on one side and the back nine side on the other. I'm sure if I could get use to this after playing a couple of times.
Now SCROLL DOWN to see the course the way you will see it when you play. I recommend you do enjoy the nine holes. Granbury is just off highway 377 south of Fort Worth.