77 Grandview Drive, Garden City Kansas 67846 (620) 275-4080
www.tgcsouthwind.com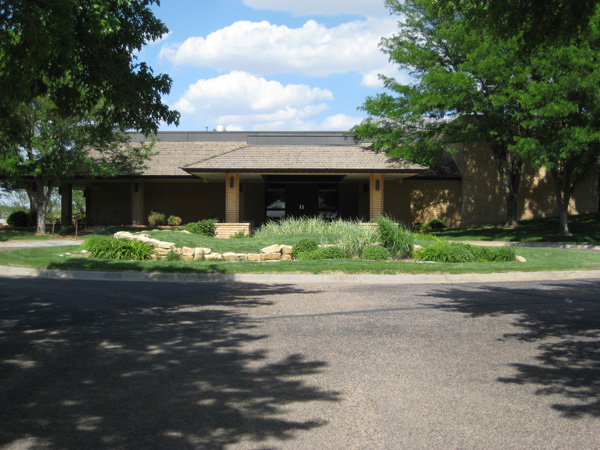 THE GOLF CLUB AT SOUTHWIND CLUBHOUSE
The Golf Club at Southwind is a country club and is very well maintained. Like other courses in Kansas, the extended drought has been a challenge and this cub has been up to it. A cold windy spring did not help. Since the course water is provided by wells, water was available and the course has several ponds.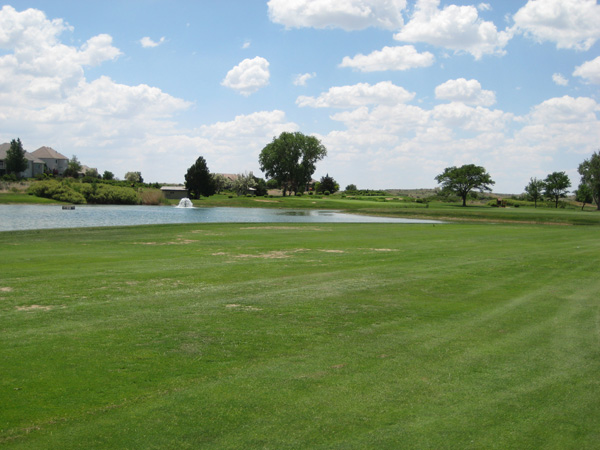 APPROACH TO HOLE NUMBER SEVEN
There is focus on what is growing the golf industry. That is family golf, juniors and ladies play. There is a ladies day whereby baby-sitting is provided. There is a strong junior golfer program.
I loved the large greens and improvement on the fairways with a clubhead was minimal. Play has been up this year and membership is as well. While the club is listed as private, they are more like a semi-private if traveling players give the pro a call in advance to see when they can play access may be granted.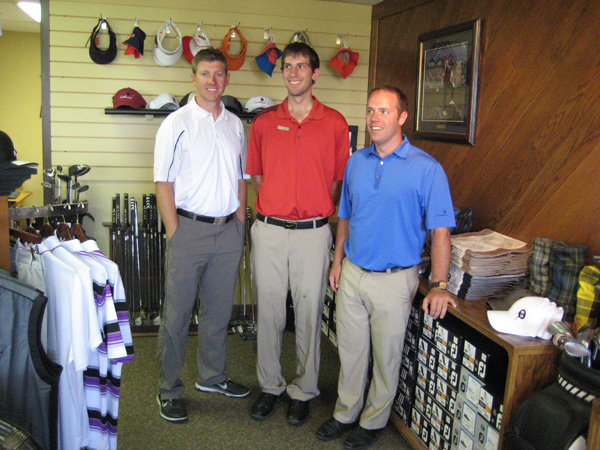 BOB, DUSTIN, CHRIS MYERS, HEAD GOLF PROFESSIONAL
The club PGA professional, Chris Meyers and his staff are very personable and helpful as were my playing partners on course. Chris and the club's staff received their golf and management training at the University of Idaho.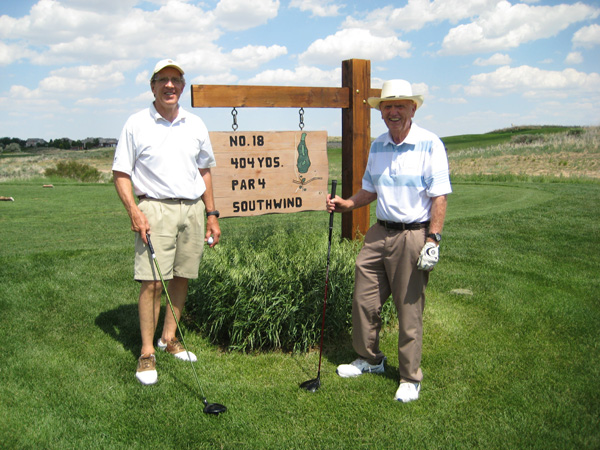 PLAYING PARTNERS ED AND LEE
SCROLL DOWN to see the course as you will as a player.