Journal Entry #65
CLICK HERE FOR NEW GOLF COURSE REVIEWS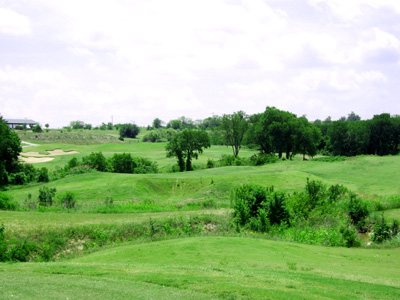 I like to get down to Texas every now and then to play those green-forested courses. Compared to Colorado, Arizona and California the cost of green fees are very reasonable. Most rates include a cart and range balls too. My trip this year was to north Texas where I played three Granbury courses one in Benbrook and another west of Fort Worth in Aledo.
In 2000 the White Stone golf course was the talk of the golf industry and has continued to be on Golf Digest's "must play" list for traveling golfers. That year as I was driving south on highway 377, I looked to my right and saw its rolling number one fairway. I immediately turned into the entrance and played the course. On this year's return visit I was invited by Beryl Artz, President of the Somerset Golf Group, to rate the course. Click Here to see this year's review. The course was as challenging as I remember, and my skills had improved some so I enjoyed my round even more than before. White Stone was the most challenging of the five I enjoyed playing. My official SFG rating is 5.68, which means this is a very challenging golf course but one you must play if you are in the area.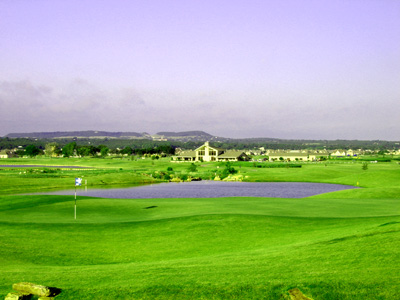 The second course I played was the new semi-private course in Granbury, which is about 30 minutes south of Fort Worth down highway 377. The name of the course is Harbor Lakes. This is a development community. The course is just about country club quality. I say just about because some unwelcome weeds are popping up along the fairways and greens. The course is interesting. The front nine reminded my of the Comanche Links course at Squaw Valley just east of Granbury in Glenrose. Both courses have what I call moguls, which have been artificially constructed on their front nines. Big difference at Harbor Lakes is that the front nine is loaded with bunkers. I must have been in seven of them. The back nine is peppered with water. Two distinctively different nines. I was not invited to rate this course, but you can still see many of its offerings. I would give this course a preliminary SFG rating of about 6.8. The course is pleasant to play, but beware of the sand traps on the front nine and the water on the back. Click Here to tour the course.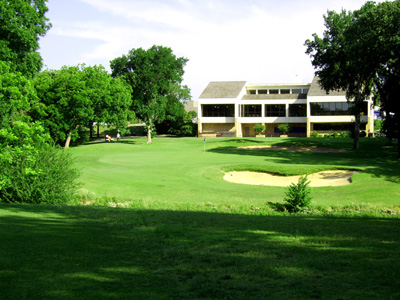 Beryl invited me to play his other course near Fort Worth, Lost Creek. This course is located off highway 30 west right near where Camp Bowie intersects. This course was the older of the two Somerset courses and was originally a country club. As I played it I could imagine the glory of days past. This is not to say the course was not glorious this day as well. Heavily wooded and a winding creek reminded me of many courses back in Houston when I was a young fellow. This course was friendly with a SFG rating of 7.69. For a complete course review Click Here.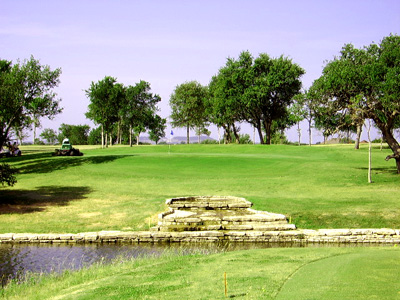 One of my playing partners at Lost Creek recommended that I play another course in Granbury, Hidden Oaks. When I drove up to the course my first impression was this was just another pasture type course. I visited with Tony Martinez, whom I believe is the general manager. He told me the course was a family owned course. I'm not sure it was his family, however. Tony explained to me that one consistent comment people make when they play this course is that they never leave with the same impression they had when they first saw it. I agree. The course is a great one. However, they should name it Hidden Bunker. Unless you have played the course before, you are likely to find your self in them. I was not invited to rate this course either, but I give it a provisional 7.1 SFG rating. I had my lowest round of golf here. To see more about Hidden Oaks Click Here.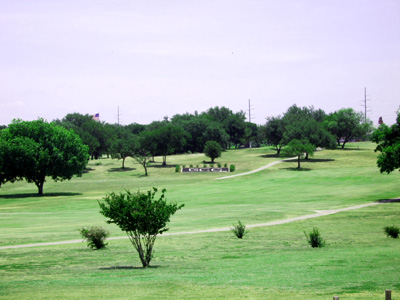 I played Hidden Oaks as a onesome, so I was finished in just two and a half hours. It was still pleasant, about 81 degrees at 10:00am, so I decided go drive on over to play the nine hole course at the Granbury Country Club. The name is a misnomer. It would be better named the Granbury Municipal Golf Course. It reminded me of course I learned to golf on in Houston, namely Herman and Memorial. Both of those courses have been rebuilt years ago. I was not invited to review this course either, but it was interesting and rates as a good beginner's course. I would give it a provisional rating of 8.0. Click Here to see more GCC.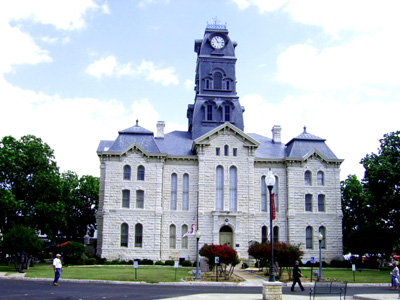 In closing, I recommend you plan a north Texas golf tour sometimes. You can find a list of courses by going to SeniorFriendlyGolf.com and use the drop down menu on the bottom left side to select courses that you might like to play. On your trip be sure to visit Granbury. Lots of good restaurants and places to stay. Granbury is booming. They even have both a Home Depot and a Lowe's separated by a Walmart. Truly a sign of progress?
You can email me with comments: GolfGuy@SeniorFriendlyGolf.com