5,631 MILE ROAD TRIP GOLF TOUR
Journal Entry #93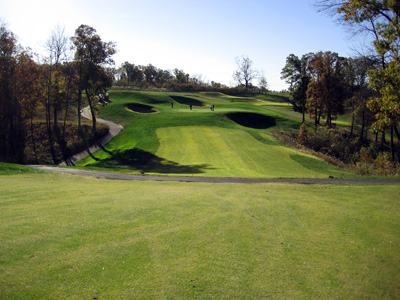 APPROACH TO #1 GREEN AT EAGLE KNOLL GOLF CLUB, HARTSBURG, MISSOURI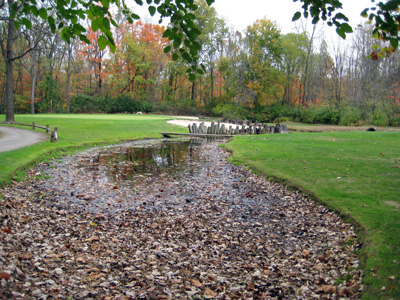 LEAVES FALLING INTO A HAZARD AT LITTLE TURTLE GOLF CLUB, WESTERVILLE, OHIO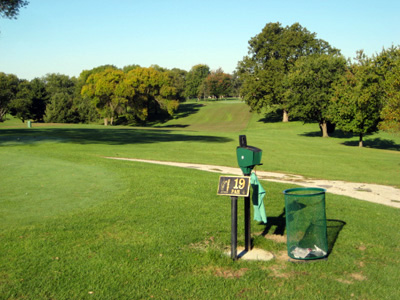 WESTVIEW GOLF COURSE HOLE NUMBER 19, QUINCY, ILLINOIS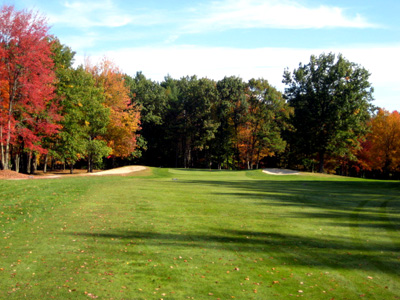 FAIRWAY AT BEAVER MEADOWS GOLF CLUB, CONCORD, NEW HAMPSHIRE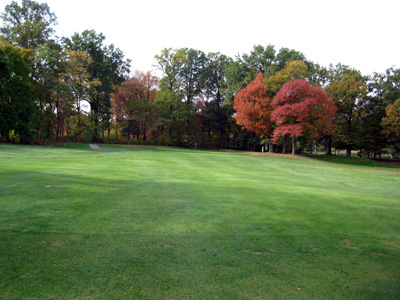 NUMBER THREE AT GOODWIN GOLF COURSE, HARTFORD, CONNECTICUIT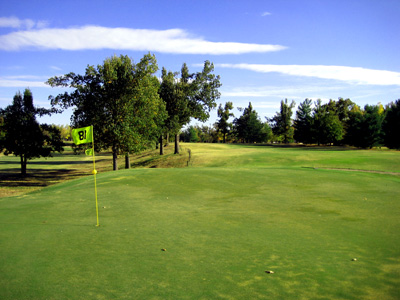 FINISHING HOLE AT EDWIN J. PAXTON PARK, PADUCAH, KENTUCKY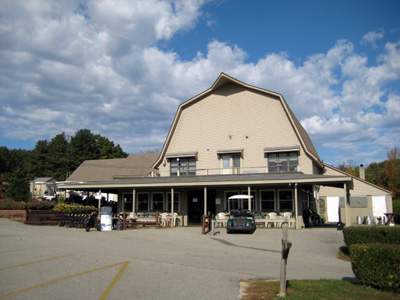 MELODY HILL GOLF COURSE CLUBHOUSE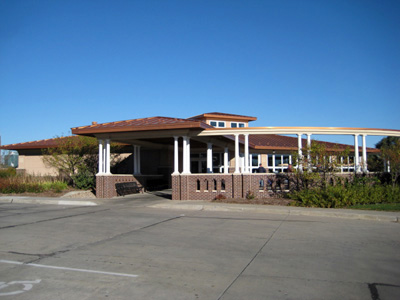 DODGE RIVERSIDE MUNICIPAL GOLF COURSE, COUNCIL BLUFFS, IOWA
First, I must confess, this was not exactly a golf tour, but I did take advantage of the trip to play courses along the way. Let me give you some background of when and why, at age 74, I would take off on a five-week drive.
My wife and I had prepaid a Cruise West five-week cruise leaving from West Palm Beach, Florida and eventually going through the Panama Canal and ending at Easter Island. Three weeks before our departure date of October 3rd, we were notified that Cruise West was canceling the cruise and shortly thereafter went out of business. That was a pity, since I believe the family had been in business for half a century. Now small ship cruises are few and far between.
Anyway, our son, Dr. Eric Darling and his wife Dr. Louise Darling, live and work in Rhode Island. October is the month the leaves in the northeast do their thing turning various bright colors. So, why not. With five weeks now blank, so to speak, we took the drive.
My wife, Marilynn, is a skilled genealogy researcher, and as such she is doing in-depth work on her family history. Most of the road trip was programmed for her to hit libraries and historical information locations. I played golf at courses that more or less got in the way. I have often considered doing a golf road trip to "courses less played." On the SFG website there is a drop down menu from GolfGuideWeb.com to find what courses are where in all 50 states.
Click on any of the courses listed below. Most, if not all, you will not have ever heard about. Some of these may not be in COURSE REVIEWS yet if the reviews are still under construction. If not, check back in the future.
Take note of the very beautiful scenery. These photos are, as seen from tee to green, approaches, and views back from the greens.
DODGE RIVERSIDE GOLF CLUB, Council Bluffs, IA
WESTVIEW GOLF COURSE, Quincy, IL
BEAVER MEADOW, Concord, NH
GOODWIN GOLF COURSE, Hartford, CT
MELODY HILL GOLF COURSE, Harmony, RI
EDWIN J. PAXTON PARK GOLF COURSE, Paducah, KY
LITTLE TURTLE GOLF CLUB, Westerville, OH
EAGLE KNOLL GOLF CLUB, Hartsburg, MO